How do our Garlic peeling machines packed before shipping?
These days many customer purchase our garlic peeling machines, they may from Philippines, Indonesia, Jordan, UAE, Slovenia, Brazil, Chile, Australia etc.  So the shipping is usally by sea or by train.  And for such a long distance what we need to do to protect the machine during shipping ? Let me show you.
Three days ago, one of our regular customer from Jordan orderd one Garlic Peeling Machine, and Garlic Separator Machine.  We booked the ship to Apaba on 1st June.  So we test and packed the machine these days. 
First, we need to put and fix the garlic peeling machine on the Wooden pallets. This pallet will burden the weight of the machine.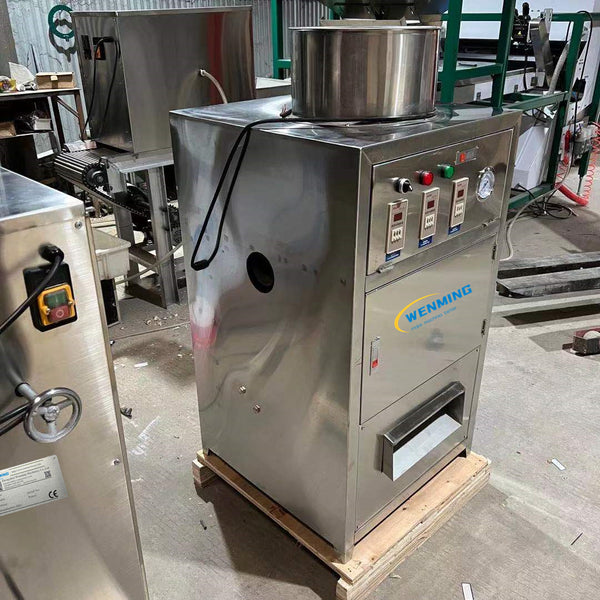 Same as the Garlic Separator Machine, as the following picture shows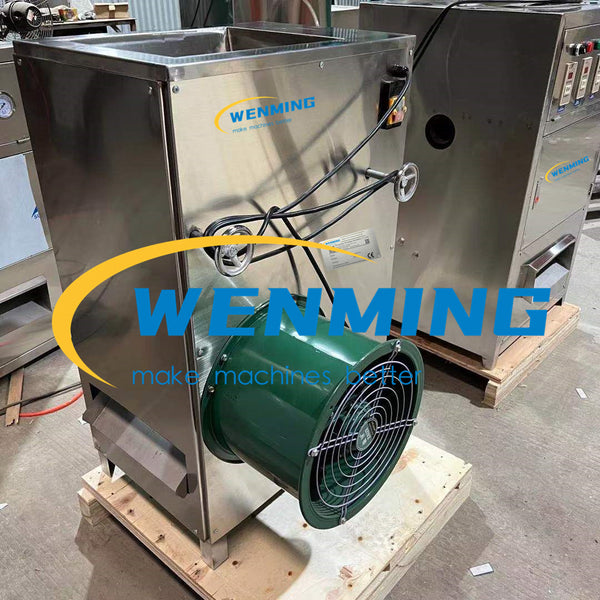 Then we need to cover the Stretch film to protect the stainless steel machine , like the pictures shows: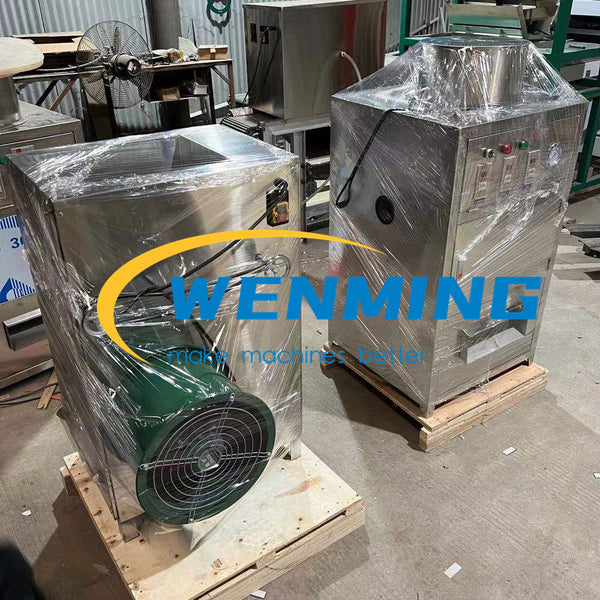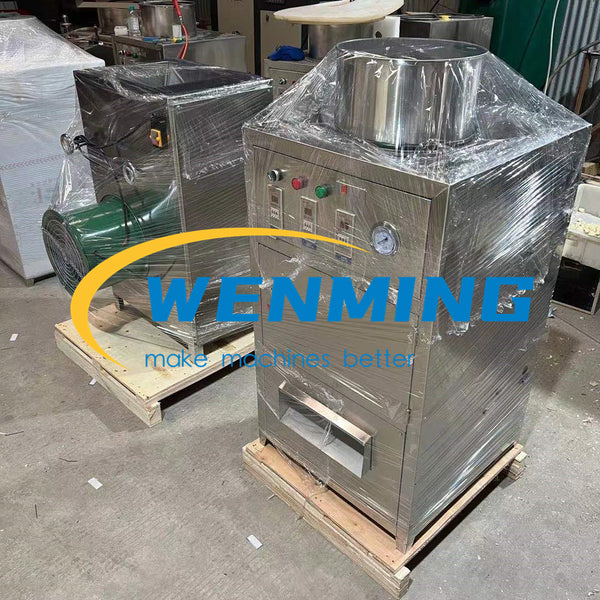 Then we will packing with the wooden case on , to get the Garlic Machines protected.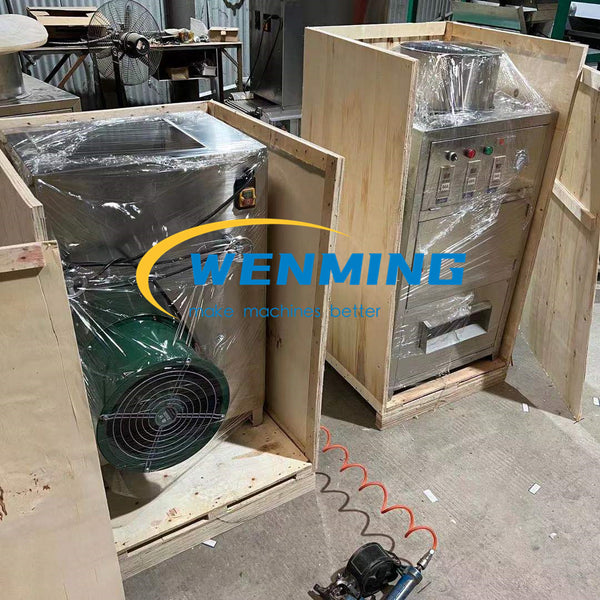 After Packed, we will mark with the shipping mark,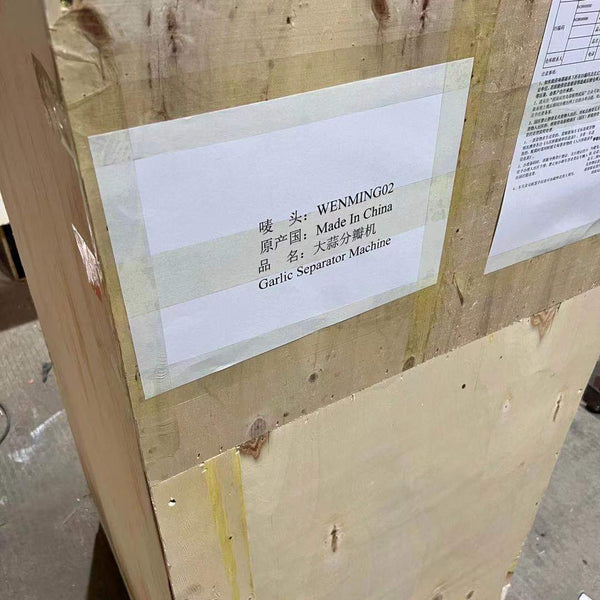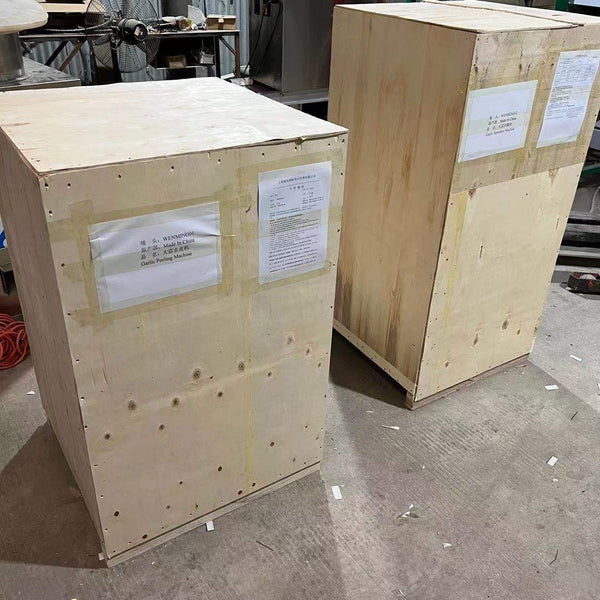 By this way, our machine will be well protected and more safe for shipping.
Then we will call the logistic to pick up and send to Loading port Qinddao. After inspection, and customs, they will on boat to Apaba to our customers.